The Main Push Rudder
AddDate:2017-04-18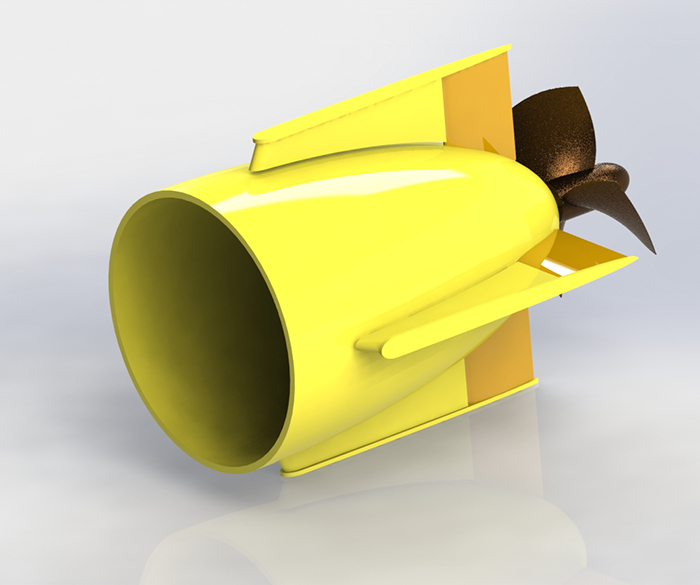 The Main Push Rudder
Product Features
Duct propeller is widely used in the field of AUV. This product adopts an adjustable flap rudder plate with fixed tail in the back plate, both to improve the AUV's direct flight to maintain capacity, but also improve the steering efficiency, so AUV has a good motor performance; The use of catheter propeller, both to effectively protect the propeller, but also improve the propulsion efficiency, can provide 25N propulsion. At the same time, the propeller also has the advantages of simple structure and high reliability.

Performance Index
(1) Power supply:
DC 24 volts, 10 amps;
(2) Working depth:
all depth of the ocean can be customized (200 m @ standard depth);
(3) thrust output:
30 cattle;
(4) speed control:
0 ~ 2000 r / min continuously adjustable (rated speed 900rpm);
(5) Rudder angle adjustment range:
± 25 degrees;
(6) Dimensions:
φ270 mm × 460 mm;
(7) Weight in the air:
8 kg;
(8) Weight in water:
weight by weight, the water is basically 0.
Advantages
(1) It has a simple structure, high reliability;
(2) the catheter can protect the propeller to improve the propeller's vitality;
(3) duct propeller can effectively improve the propulsion efficiency;
(4) makes the AUV has good maneuverability.