Our company to participate in the 2016 technical communicati
AddDate:2016-10-27
On August 25 to 26, 2016, the first wisdom sea underwater technology exchange of science and technology training to be held in Shanghai lingang new city ocean science and technology business incubator. INNOMAR in Germany, the United States have been invited to Teledyne EIVA car SMD in Marine, Britain, Denmark, the United States Seatronics INNERSPACE, Britain and other international well-known manufacturers and service providers on behalf of, and research center, wuhan university, Shanghai China ships rainbow fish, suzhou agent on behalf of the relevant domestic famous research institutes such as sea Marine surveying and mapping, subsea pipeline detection, a variety of software and hardware system of underwater vehicle system integration solutions and technology application methods share the depth of communication with the report.
SMD company car in the ROV/ditching machine, mining machine/Shanghai new company was introduced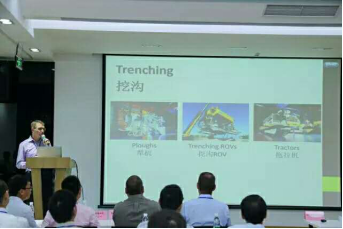 The Innerspace propeller products and application cases are introduced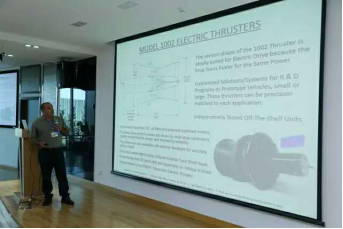 British Seatronics ROV/AUV innovation technology scheme is introduced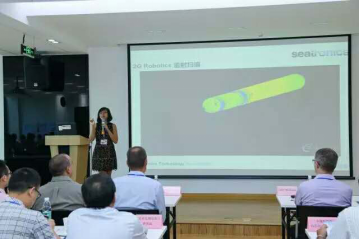 Shanghai rainbow fish world-class deep flow laboratory of science and technology, science and technology service platform was introduced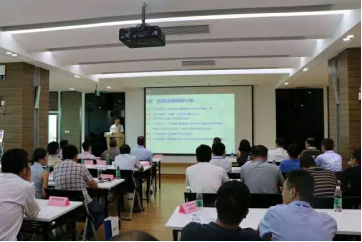 German INNOMAR latest parametric array system for three dimensional shallow profile functions and application cases are introduced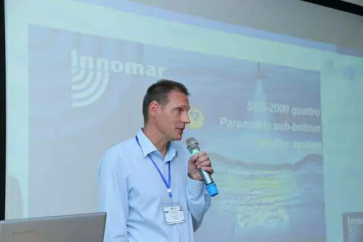 TeledyneMarine company multi-beam sounding system/underwater robot system/water contact plug-ins and cable products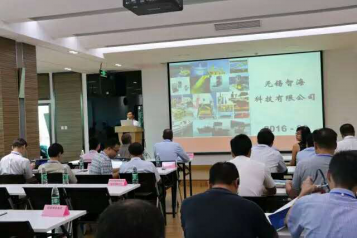 Suzhou agent sea modular high-resolution underwater acoustic imaging function of science and technology is introduced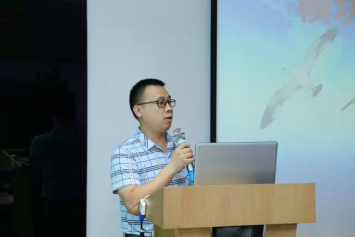 中国船舶研究中心单人常压潜水装具研制及应用前景介绍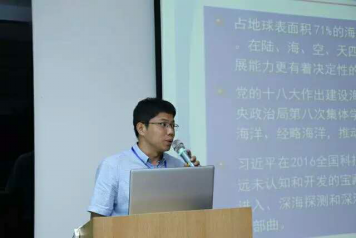 China ship single atmospheric research center development and the application prospect of diving apparatus is introduced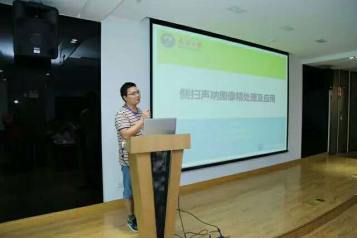 Denmark EVIA company ocean engineering 4 d acquisition and post-processing software function and application case is introduced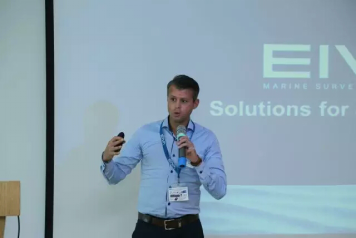 The conference received strong support from the State Oceanic Administration Center, East China Sea, Pudong New Area ocean bureau of standard measurement of Shanghai port marine high-tech industrial base, Shanghai Ocean University, Shanghai science and technology research center, Shanghai deep sea fish rainbow Polytron Technologies Inc and other units, has been China Institute of Pacific Ocean intelligent equipment branch, Chinese marine research center and the Wuhan University Institute of Surveying and mapping, Suzhou Ocean Exploration Technology Co. Ltd., Reed Exhibitions, Ningbo Luzhou Marine Engineering Technology Co. Ltd., Xi'an days and Defense Technology Co. Ltd., Wuxi Haiying cal Tec marine technology limited liability company, Guangzhou South satellite navigation instrument Co. Ltd., Guangdong bandwise survey Polytron Technologies Inc, Mdt InfoTech Ltd, Shanghai Guangzhou intelliCom geographical investigation Chi Pai Energy science and technology limited company, Jiaxing Zhongke Acoustics Technology Co Ltd, the Ministry of transport of the East China Sea Rescue Bureau, Shanghai Dahua surveying and mapping Co., Shanghai Waterway Engineering Design Institute Co. Ltd., Sinopec of Offshore Oil Engineering Co. Ltd. Shanghai branch, Shanghai geophysical Stegosaurus underwater robot technology Co. Ltd., Shenyang Institute of automation research Chinese the Dalian Institute of measurement and control technology, China National Geographic magazine, in the transport planning and Design Institute, CCCC First Harbor Engineering Investigation and Design Institute, Tianjin Institute, Hebei University of Technology, Tianjin Navigation Instrument Research Institute, CITIC Heavy open intelligent equipment Co. Ltd., China petroleum engineering technology research group, the state Oceanic Administration, Beihai investigation of Marine Engineering Research Institute, South China Sea survey technology center, Three Gorges Navigation Administration Bureau of Navigation Engineering Technology Center, Shandong Institute of Marine Science Instrument Instrument Research Institute, Jiangsu Institute of automation, Zhejiang Ocean University, Huaihai Institute of Techology, Shengsi Marine Fisheries Bureau, Hangzhou Yu controlled electromechanical engineering Co. Ltd., Tianjin deep Lan Haiyang Equipment Technology Co., Ltd. and Shanghai Ao Tuo deep water equipment Technology Development Co Ltd, Shanghai Huace navigation technology Limited by Share Ltd, Shanghai's Marine Science and Technology Co. Ltd., sense of Shanghai metto communication equipment Co. Ltd. and Guangzhou Jiantong surveying and mapping Co. Ltd and Changzhou radio factory, international marine vessels network (more units do not have qualifying!) Cooperation and active participation of many industry partners and user units, together with more than 120 industry representatives to visit this technical exchange and training session.
During the meeting in GPS WADGPS, tide gauge, current meter, multi beam echo sounder, subbottom profiler, underwater acoustic positioning system and underwater robot, hydrophone, propeller and watertight connectors and other equipment and functional components of the physical display and function demonstration, the majority of the participants received positive attention on behalf of the.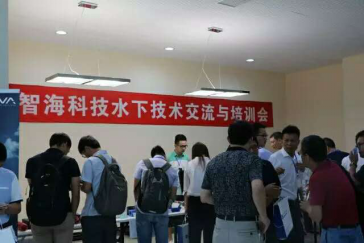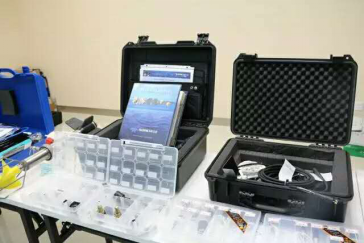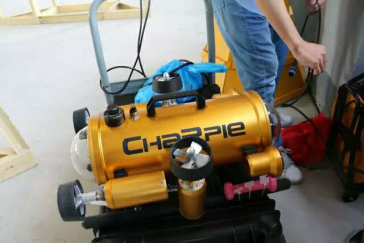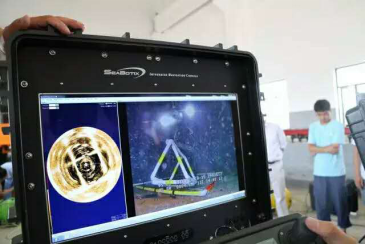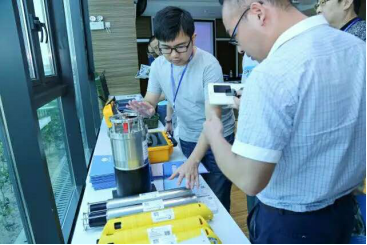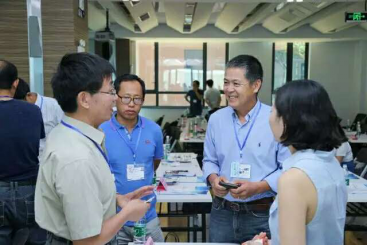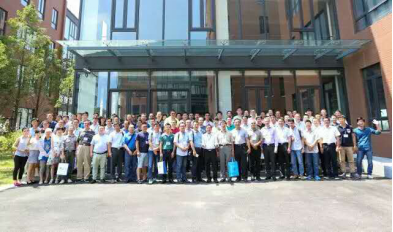 Organized by the science and technology of underwater Zhihai technology exchange and training for the purpose of the meeting is the hope for the domestic and foreign industry peers, partners and customers to provide a full technical exchange and communication platform, to help you learn about the latest and best of marine science and technology products and technology applications, together to create a prosperous future of marine science and technology industry.
Our honor as the guests attended the event, through the academic exchange activities, we learned a lot of foreign advanced equipment, have more motivation to learn and progress, but also very grateful to the Wuxi Zhihai company can provide such a platform for the exchange, mutual learning and common progress. Finally hope that this type of activity can continue, I Division can continue to be professional and strong in the ocean, let us together for the development of China's high-end marine equipment to make contributions!